These Forms are taking a long time to load. They are still functional. We are working on the issue.
Five Star Medals: Shadow Box Services
When your time in the service is complete, we will create a custom designed shadow box display to commemorate your career.  We have several design options from which to choose, and will work with you every step of the way to create a display for you to enjoy for years to come.
To kickstart your shadow box building process, please fill out the form below with as much detail as possible. Once your information has been received you will be contacted within 2 business days to plan your shadow box. Shipping will be calculated based on the final size and weight of your shadow box order.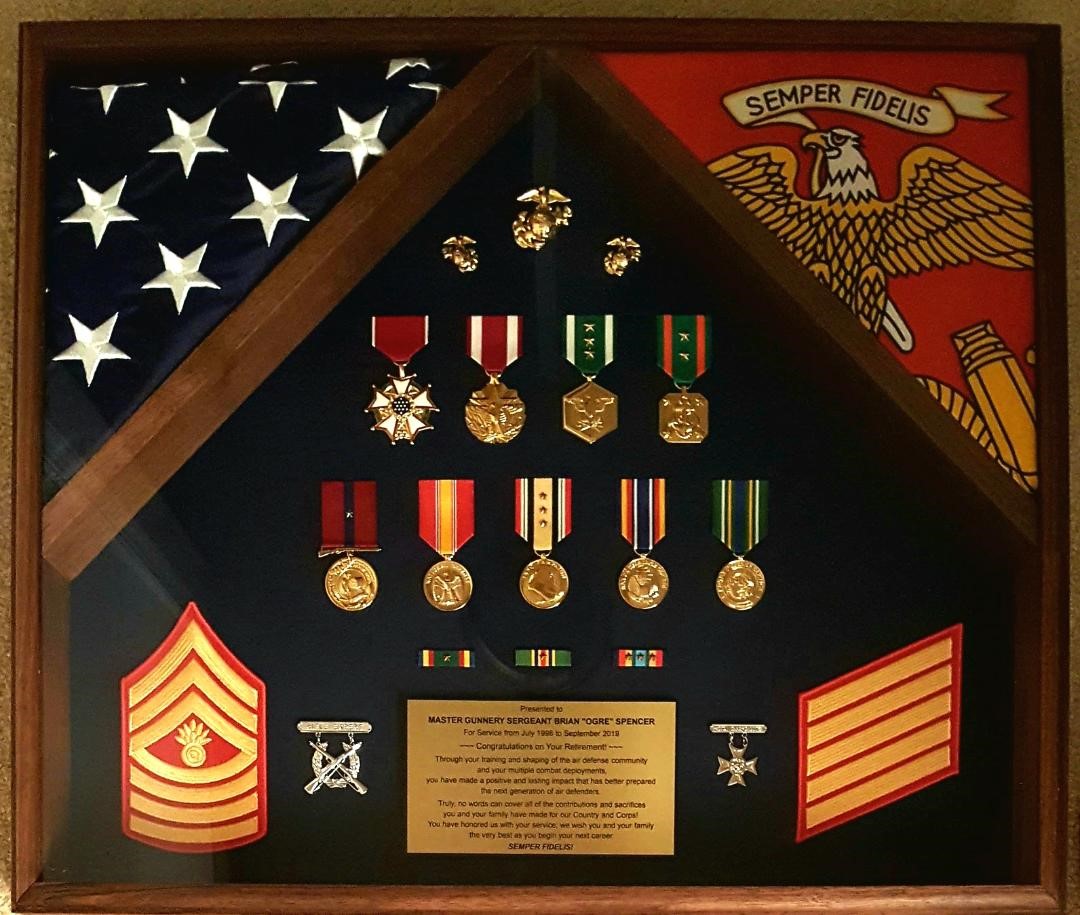 9
USMC Cap and Collar Ornamentation